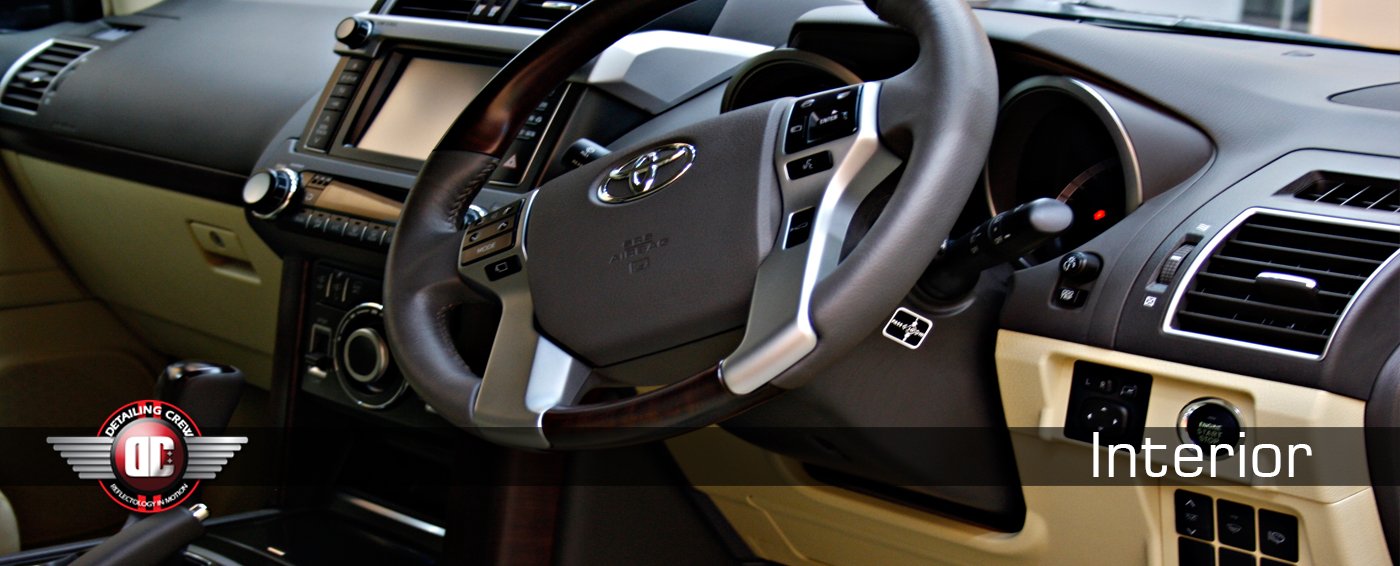 Spot Cleaning
TIME:
1 hour minimum
COST:
Quoted after inspection
ABOUT:
Just what it sounds like! If you have a small troubled area, one spill or stain that's detracting from an otherwise spotless interior, a 1 hour Spot Cleaning treatment may be the perfect solution. For minor interior issues & inconveniences only.
NOT TO BE SUBSTITUTED FOR FULL-FEATURED INTERIOR DETAILING.
INCLUDES:      
1 hour of high-power, localized cleaning treatments & techniques crafted specifically for your "spot" or area of issue.
NOTE:
THIS SERVICE DOES NOT REMEDY AN ENTIRE INTERIOR.
Interior Complete
TIME:
1 day
COST:
Small Cars:
Medium Cars:
Medium Luxury:
SUV / Large Luxury:
Rs. 4,000
Rs. 6,000
Rs. 10,000
Rs. 15,000
(separate rate for fabric seats may apply)
ABOUT:
The Interior Complete package includes every bit of cleaning power found in our arsenal. The Interior Complete package allots a considerable amount of time to be dedicated to reconditioning your car's cabin. This service is recommended for luxury vehicles seeking only the best products and is recommended for heavily soiled vehicles, "kid grime," and messes of that nature.
INCLUDES:
All interior surfaces cleaned & prepped including headliner, vinyl / plastic surfaces
Windows cleaned & wipe
Carpets / upholstery will be spot treated & scrubbed
Carpets / upholstery will be steam cleaned & shampooed
Leather surfaces cleaned & conditioned using top-shelf products
No oily / shiny residues left – dash, trim, etc. will have a factory matte finish if it were "like new"
NOTE:
Seats will only be removed for special circumstances. If you feel this is required, please mention this when you're booking an appointment.
THIS SERVICE DOES NOT INCLUDE HVAC CLEANSING OR ANY OTHER TREATMENT TO THE EXTERIOR.