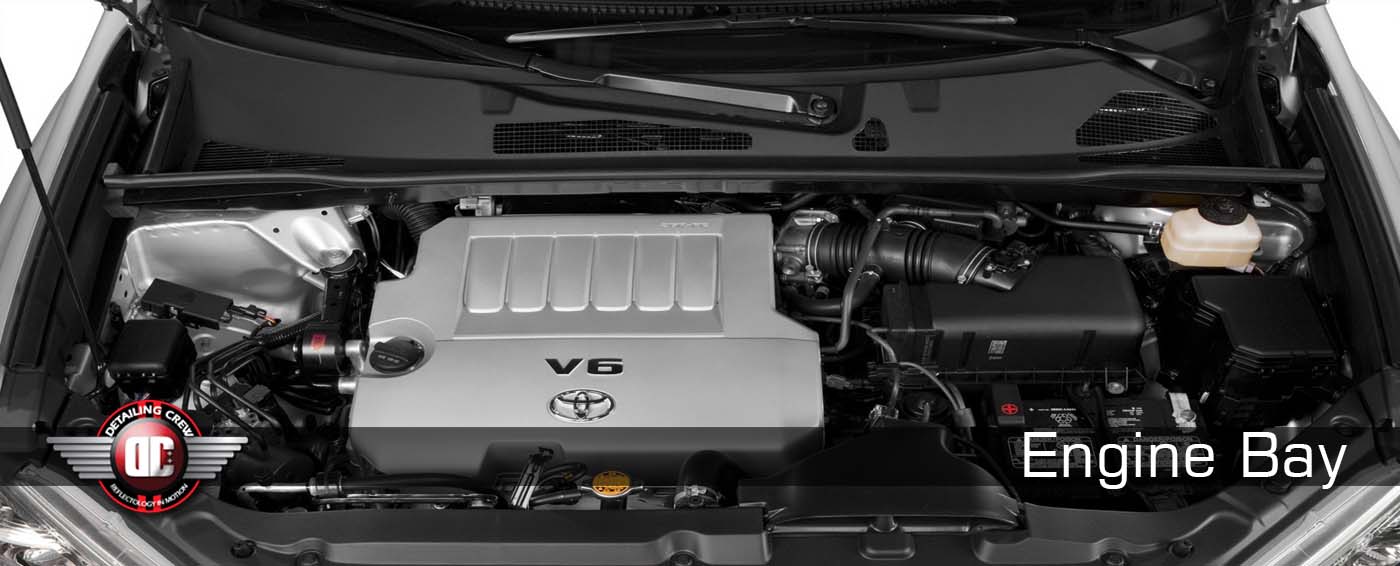 COMPLETE ENGINE DETAIL
TIME:
Depends on the type of Engine and Vehicle
COST:
Will be quoted after Inspection
ABOUT:
This specialised engine bay detail cleans and refreshes your vehicle`s engine. It removes deep oil, grime and grease accumulated by constant beating the engine takes, protecting the engine for a longer life.
INCLUDES:
Cleaning with a high concentrated engine detergent with a steam wash and de-greaser designed to remove oil and grease from the engine compartment/bay and underside of the bonnet
Steam wash all cover boxes around the engine
Steam wash on the underside of the engine and surrounding areas
Compressed air dry of the engine compartment/bay and surrounding areas
NOTE:
THIS SERVICE DOES NOT INCLUDE ANY UNDER CARIAGE CLEANING OR EXTERIOR OR INTERIOR DETAILING.